What does great design mean to you?
For us, great design means everything.
Great design can make us smile. It can motivate and inspire us to do better in the world. It can encourage us to step outside of our comfort zones and into a whole new realm of possibilities.
In fact, really great design can be invisible, working so seamlessly that we barely notice its impact on our day-to-day lives. Think of the slick UI of your favourite app, or tactile paving surfaces for people with visual impairments.
Then there are the grand designs that are impossible to ignore, like La Sagrada Familia in Barcelona; a stunning architectural feat over 100 years in the making.
It's safe to say that we love design. We are called Design Monster, after all. So, in the spirit of Valentine's day, here is a roundup of designs we've been crushing on lately:
Woodism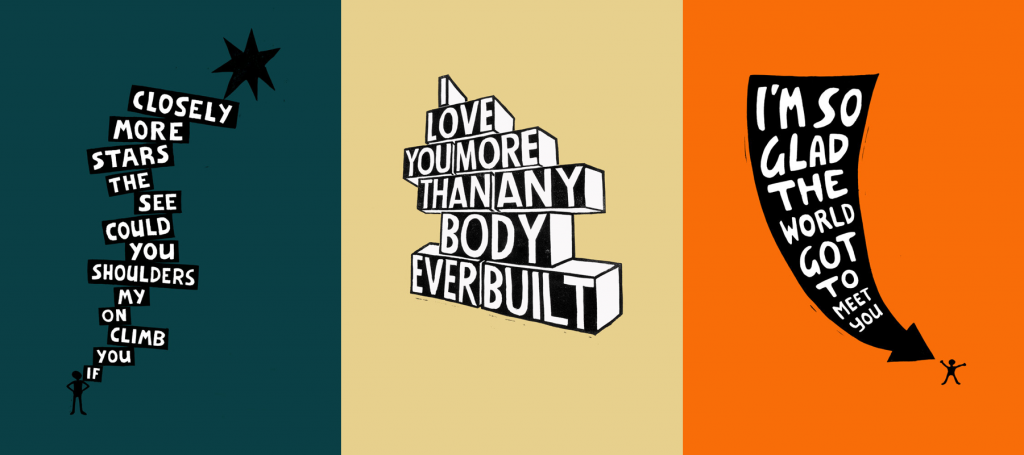 "I love you" is so passé.
How about "I love every single piece of your heart?"
Woody was diagnosed with high-functioning autism when he was 3-years-old. As Woody developed, his dad Sonny noticed his son's unique way of expressing himself with words. Sonny started creating linocut carvings of these 'Woodisms', and a father-son dream art collab was born! Woody's phrases now adorn greeting cards and posters, and have raised vital funds for the Ambitious About Autism charity. Proof that great minds don't always think alike.
Thortful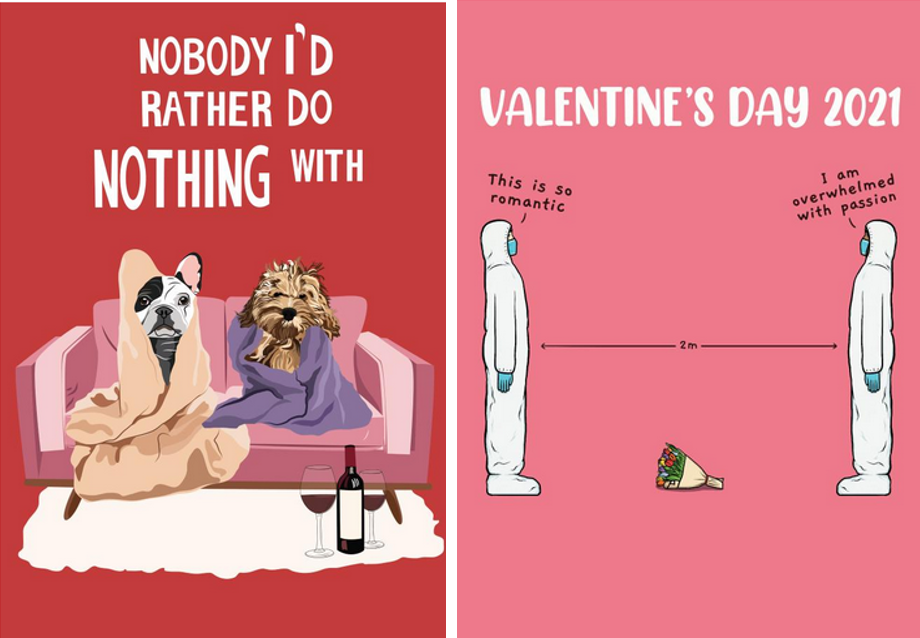 If you're looking for even more creative ways to show you care this Valentine's Day, then look no further than Thortful. This creative card marketplace boasts a thriving community of designers, illustrators and photographers. With such varied talent on their roster, Thortful's card are interesting, relevant and well designed. We particularly love their pandemic-themed cards for some much-needed levity this February 14th.
Perfect Planet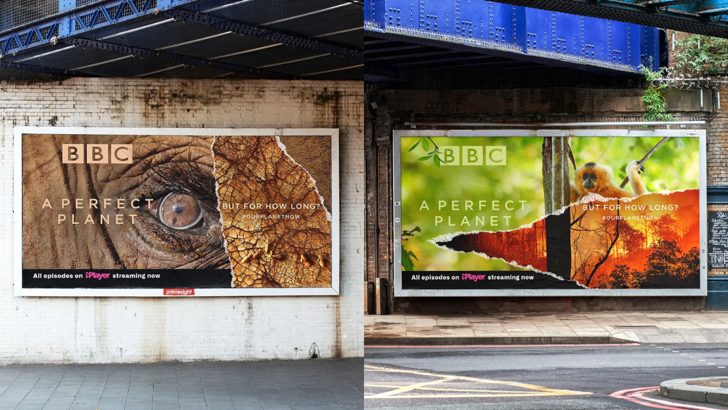 Sometimes the only way to save something you love is to destroy it.
To tie in with the finale of Sir David Attenborough's 'A Perfect Planet' last month, the BBC wanted to initiate a wider conversation about the devastating impact of the climate crisis. After the last episode aired, the BBC Creative team hijacked their own billboards, ripping them up to signify how humans have the potential to tear this planet apart.
Calm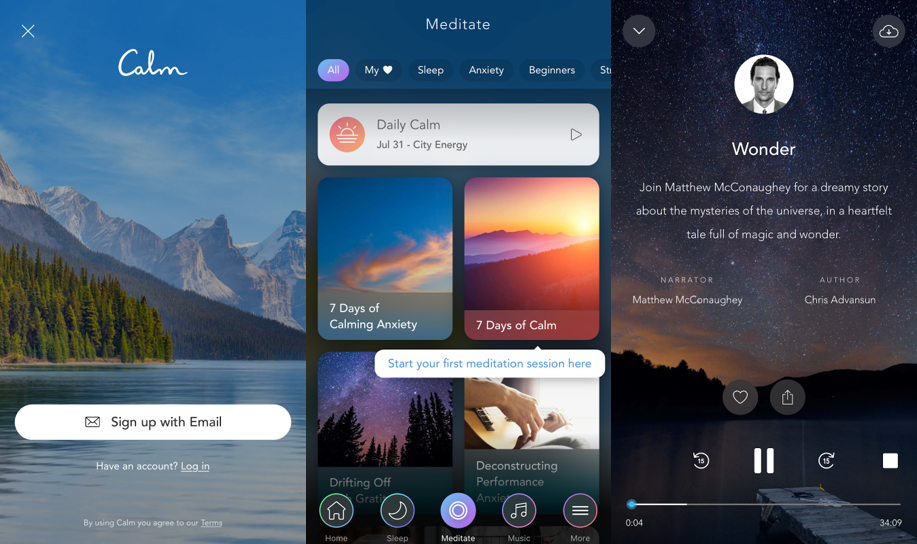 Let's face it, who wouldn't benefit from a little mindfulness right now? In 2020, wellness apps saw a huge surge in demand, with Calm consistently leading the pack. Frequently hailed "the World's Happiest App", every aspect of Calm's beautiful interface is designed to ground and relax you. And that's even before you delve into their dreamy Sleep Stories, narrated by well-known voices from Idris Elba to Stephen Fry. Now, let's all take a deep breath, and stay calm.
Hims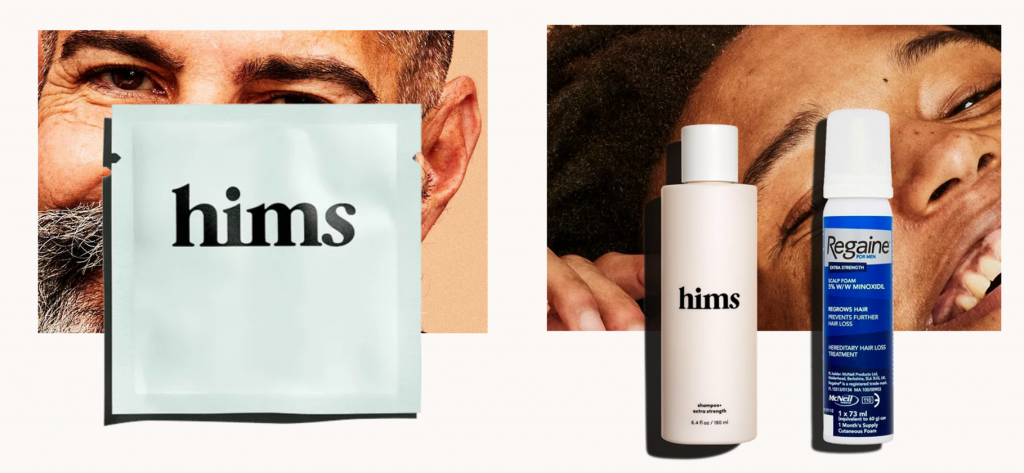 On the subject of wellness, how do you market personal care products to men who are too embarrassed to even talk to their doctor? Enter Hims.
Launched in the UK in 2019, Hims specialises in treatments for common men's health issues such as hair loss and erectile dysfunction. With slick, aspirational imagery and discreet, no-nonsense packaging, Hims has revolutionised men's accessibility to wellness products. Proof that great design really can change lives for the better.

References:
---